Without front line, customer facing team members – agents - we do not have an industry.
So if they are vital – how well are we doing in making the job of an agent a fulfilling and rewarding one?
(Just to note I'm not a fan of the term 'agent' as in my experience its often pre-fixed with 'just' in a disparaging way. "I'm just an agent" "They are just agents" but as it's the most widely used term and so for the purposes of this article I'll use it.)
I wanted to investigate this and specifically look for academic studies.
In 2003 the HSE (Health & Safety Executive) conducted their third piece of academic work on call centres (at this point the 'contact' had not yet been added) entitled 'Psychosocial risk factors in call centres: An evaluation of work design and well-being'.
Recognising that this was a growing industry (in 2003 there were between 4000 and 5000 contact centres – today that number is in excess of 6000) the HSE wanted to understand and address the reality behind the negative perceptions of working in call centres.
The study was carried out by a team from the University of Sheffield, the Health & Safety Laboratory and UMIST.
The study posed four questions;
Is working as a call handler more stressful than working in other jobs?
Is working as a call handler equally stressful for everyone who works as one?
What is it that makes working as a call handler stressful?
What can be done to reduce the psychosocial risks associated with working as a call handler?
36 call centres and 1,141 employees were involved in the study.
To summarise the answers for you – the study concluded that;
Yes, the job of agent is more stressful and the risk of mental health problems is higher & well-being lower compared to a benchmark group of employees in other occupations.
No, not all agents were equally stressed. The agents who worked in telecoms, IT, larger call centres, followed scripts, had their performance measured constantly or not at all and those less interested in pursuing a career in call centres all had lower well-being than the average.
In terms of what makes the role stressful the study found that high workload, being unclear about their role, not making full use of their skills and conflicting role demands were the main factors.
To improve the life of your agents the following needs to be done;

Improve agents level of autonomy.
Give agents more opportunity to manage their own work demands.
Let agents use the skills they have.
Give agents more variety in their work.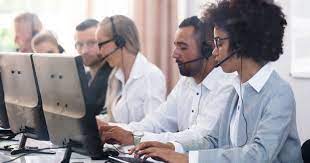 This study was 18 years ago. We were told 18 years ago that the life of an agent was tough, we knew it ourselves even without studies. If you've been an agent on the phones you know it's tough. I would have been in the group who bore the drudgery and mental impact of it because I saw a career in contact centres.
In 18 years what has changed?
I was recounting this study and its findings to a friend of mine from our industry and I left out when the study had been conducted – he thought the study was a recent one.
Have we made great strides in hitting the four points listed from this study?
No we haven't, we still treat agents the same, we have made great strides in mental well-being support but what else has changed?
Do you ensure variety of task?
Do you give agents greater autonomy?
Have you spent time finding out their skills and seeing how they can be utilised?
Have you spent time to selling a career in contact centres to your agents?
I think as an industry we have spent too long focusing on technology and CX. We write about these subjects endlessly – we write about customers, CX and awards all the time.
Over the years I have seen many articles about the 'agent of the future' and how they will be expected to be problem solvers and brand ambassadors but are we really focusing on their wellbeing.
Let's give them the environment to enjoy their jobs first.
Lets start working on the four points listed here and give our most important group of people the foundations to thrive at their roles and stay in the industry we all love.
Comments
From Chris Rainsforth - Head of Operational Management Best Practice at Verint.
Strange reading this and recognising a lot of the things from 18 years ago as areas of concern today. More focus on our people is critical to build our industry. People won't accept a poor working environment as readily now as we did 18 years ago and more people will leave and pursue careers elsewhere. Additionally those that do it well and truly deliver for their people will remain successful, develop talent and provide great service, others will be in a continuous (and expensive) recruitment cycle, have less knowledgeable advisors, and rely heavily on those that have 'stuck to it' which creates additional problems. Time to rethink how we truly support, develop and encourage our teams
From Emma Clarke - experienced insurance professional & Leader
Hmm very interesting topic and lots of mixed thoughts on this one.
When I look back to my early call centre days where managers did things like take your chair away yo make you stand on the phone to improve the tempo in your voice to improve sales and things like this, we have come quite a long way, but in terms of general environment I think quite a lot of the pressures still exist.

I feel a lot of the problem doesn't necessarily lie with poor management but with pressure around metrics and SLA'S that a lot of the time are contractual, call centres then drive the culture of hitting numbers.
Answer call after call just to hit an SLA which in my opinion, something such as Grade of service or answer rate is an out dated metric.
Bundle that with the pressure on agents to minimise the after call work and answer more calls with probably more dissatisfied customers because they have been waiting in a queue, is driving agents to become disengaged in wanting to service customers.
I think a wider focus on Robotics and digital solutions (done properly) can really help free up agents time to focus on a more varied role and their development but it has to be supported from the top and a potential shift in what really measures 'success'.
From John Kiely - Contact Centre SME
Point 4 still as relevant as ever. Outsourced contact centres especially are under serious pressure to meet SLAs set by the main provider as in do not meet targets then the company(outsourced) are subject to severe penalties - other issues can be where there is little to no room for progression and also a major issue is getting the main company to do tasks and implement solutions on behalf of the outsourced. Pressure on agents combined with a low wage/poor hours ensures a high turnover
From Brian McGill - Operations Manager @ Asencos
Interesting article Martin! I think one thing that hasn't changed Vs 18 years ago is the adviser experience is often heavily influenced by the culture created by their team manager.

The team manager often holds so many keys the adviser needs to be fulfilled and happy. From giving them regular feedback and positive recognition, to helping them develop onto their next opportunity and creating an engaging fun environment for them everyday.

I would suggest the challenge of this now Vs even 18 months ago ,never mind 18 years has changed dramatically. When I was a team manager I had my team physically right infront of me, making it so much easier to grab them for feedback/coaching/working on PDPs and manage efficiency (which was equally as important back then) with a bit of tongue in cheek and a laugh.

I could nip to the shop and buy sweets and 6 beers and quickly knock out a game/Incentive to have some fun with the team.

With so many team managers managing remote teams now the game has changed, it doesn't make all of the above impossible, just requires the team manager to be that we bit more organised and creative.

Same stuff today really that keeps advisers fulfilled today, next few years will be interesting.